Dear Sis,

A week ago I turned 28! Yep - a whoooole 28 years of turning family gatherings into comedy shows, building new bonds, traveling the world, and a year of being Among Sisters 

Sounds exciting, right?!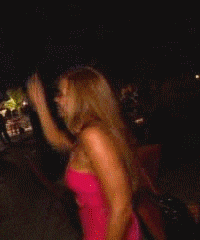 Yea, well — for a girl who thought she'd be playing Martha Stewart with color swatches for her brand new kitchen... or marching into some upstairs corporate office every morning — turning 28 felt a little more like an anxiety attack!

I mean, where has the time gone?! Just yesterday, I was 22 years old with an impressive "by 30, I'll be...." mentality. Now, 30 is around the corner, and I feel the clock is moving much faster than it should be!

Don't get me wrong — my 20's have taught me plenty! Although I'm still on a journey of self discovery, I know I am more sure of myself today than ever before. But I'll be completely honest, the idea of turning 30 is a bit unsettling. 😬🤷🏾‍♀️ lol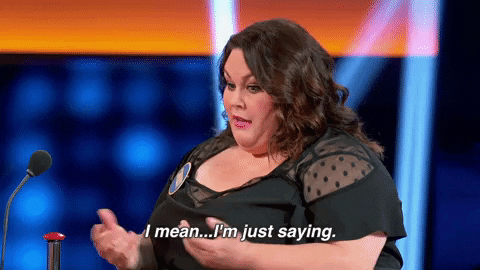 So, this year I decided to take a different approach to celebrating my birthday. Instead of clubbing the night away, I gave myself the gift of self care and reflection.

I planned a day-long getaway in a near by city complete with spa services and quiet time.

As I sat with my own thoughts, it dawned on me that I've subconsciously spent nearly all of my 20s in angst of turning 30. I am constantly taking notes and making promises to myself of all things I want to accomplish by 30. I asked myself what is it about 30 that seems like a deadline or the "end"?

Well, after reflecting and having conversations with friends who share the same sentiments, I came to one big conclusion: We give age and society-imposed timelines way too much power.

Don't get me wrong I'm all for going after what you want & crushing goals — But, too often our personal timelines and societies age-related pressures become an obsessive requirement we fight to live up to. However, truth be told, both are guaranteed to constantly leave us feeling like we've missed the mark.


Well, I'm only one week in and my 28th year has already reinforced a couple lessons:


1.) Forget about age — do you!


Do what feels best for you — at the time it feels right. If you aren't where you want be it's never too late to start over. If things don't "come together" as you would like them until your 30's or 40's it's all good! You're just as dope as the woman who *seems* to have it all.
Despite what we may think, we don't have to have it ALL together. I know I know, you always thought by now you would've found the love of your life and made cute little gerber babies, all while being a "boss" at your dream job but somewhere along the way one of them if not all three never happened. Guess what, It's ok! "Not everything in life has to come together at the exact same time. It's not too early or too late for anything. You are not behind --everyone is on their own timeline."


2.) It's not the end, its just the beginning.

Getting older can feel like you're closing in on the Era of Opportunity — like you're racing to be and do everything in an effort to feel accomplished before your next milestone age. "We are told to believe that our life at 30 defines our worth in the world" the truth is we're just getting started.



Xoxo,

Lo
 
Please reload
I'm busy working on my blog posts. Watch this space!
Please reload