Dear Sis, My name is Lauren and I'm an over thinker. There — I said it! They say the first step to solving any problem is admitting you have one. Well, there it is, sis. I overthink EVERYTHING! Now, don't get me wrong... over-thinking can be a gift and a curse, but for me it's more of a curse. For some people, over-thinking allows them to plan ahead and work out all the kinks. Good for them! Lol. But for folks like me, we have a laundry list of "what if's" in every circumstance. While the average person sees no consequences in a situation, we create some just to ensure we have at least one thing to worry about and keep us up at night.
I was beginning to think I was alone in the World of Over-Thinking, but this week I met my match! A friend of mine has been praying for a breakthrough in her dating life. After months of worrying and wondering, she finally met a guy. And, every time we've spoken about him she's had nothing but great things to say! I mean, he's pulling out all the stops for her, and at this point I'm wondering if he has a brother! (LOL…no, but forreal) Well a couple days ago, out of the blue, she texted me: "what if this doesn't work out??". I immediately responded, "But, what if it does?!"
You see, in the midst of trying to rescue my girl from her own worry, I realized I was also speaking to myself. I began to think back to moments when I had done way TOO much thinking and not enough living. We tend to self-sabotaged by asking ourselves "what if it doesn't work out", and by doing so we become lifeless.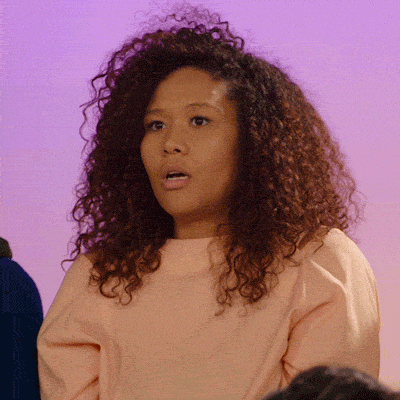 We rob ourselves of some of life's sweetest, most precious moments — simply because we overlook the possibility of a positive outcome. We can't bask in and enjoy the now because we're too focused on the outcome ahead. We end up seeing situations through a negative lens instead of seeing them for their unfiltered potential. So instead of worrying ourselves with questions like "what if it doesn't work out?", why not ask "What if he's the one I prayed for?" "What if this is the job I've always wanted?" "What if this business idea actually takes off?" I'm pushing myself and challenging you to fix your mind on positivity. Ask yourself "what if it does" in every situation and enjoy the transformation! XOXO, LO