Dear Sis, 

We are what we do repeatedly excellence therefore is not an act but a habit.

-Aristotle-

 
The first time I ever heard this quote was at my sister's middle school chorus concert. She and her classmates sang a song that repeated the phrase over and over. After the concert, I found myself singing the song on the ride home... even weeks later at school, in my room and at church. The song wasn't particularly catchy, but there was something about THAT song that stuck with me.

To be honest, I didn't understand the true meaning of the lyrics at the time, but the more I recited it, the more I fell in love with it's definition. So much so -- it's become my life's goal to live by Aristotle's words.

But, now that I'm an adult, I realize that quote is easier said than done. We've all been in situations where we feel stuck between where we used to be, and where we'd like to be. We acknowledge that there is growth to be done, but finding the motivation to give 100% and be "excellent" every. single. day. can be daunting.

It's one of those, "I can't see the forest for the trees" kinda moments. We focus so much of our energy on day-to-day situations or tasks that we lose focus of the bigger picture and overall goal.

Well not too long ago, it was just one of those days. (sang in my Monica voice -- lol). I tried reminding myself of Aristotle's words, but they just weren't pushing through. So, I decided to call one of my mentors.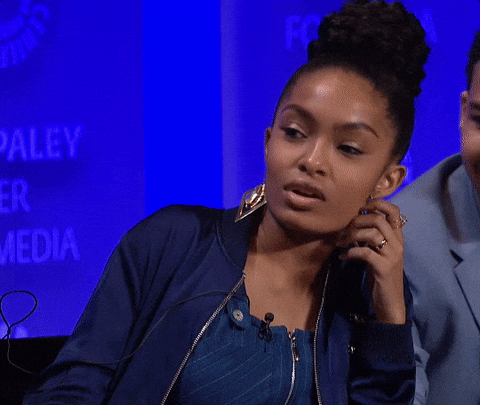 Her professional journey is motivation in itself. She started her career in what was supposed to be a temporary position, now over a decade later, she serves as VP of that same company. During our conversation, she told me "networking is important, but most of all, you must give 100% in everything you do because someone is always watching". For her, that philosophy proved to be the determining factor for her success. Although she knew her first gig was temporary she made a conscious effort to give her very best. And, guess what -- people remembered.

Here's what I learned: whether you're an entrepreneur or working in corporate America, it pays off to take advantage of every opportunity. Despite not being exactly where you want to be, find comfort in knowing you are right where you are supposed to be. The space you're in right now is a building block towards your destiny and a page in your story, so make sure it's well-written. With every role, task, project -- do it to your greatest ability. Know when you offer your absolute best those in higher places will root for you and give you a seat at the table of influence.

Until next Monday....



XOXO,

Lo
 
Please reload
I'm busy working on my blog posts. Watch this space!
Please reload